Gregory Gene Conrad has a background in acting and voice over. He has produced radio commercials in Arizona and New Mexico. He has authored an autobiography,
Fighting the War Against OCD: A Season in the Life of Gregory Gene Conrad
,
describing his experiences of daily living with Obsessive-Compulsive Disorder (OCD). His greatest desire is to increase the understanding of family members

, friends, and other care-givers supporting

individuals living with OCD to improve the lives of all involved. Gregory currently uses his talents to bless the lives of elderly patients at assisted living facilities by providing dramatic readings on a weekly basis from classical works. This effort provides tremendous cognitive stimulation, thus enhancing the quality of life for these individuals. Gregory has produced an audio version of his book and is looking to use his talents to augment the outreach of similar works.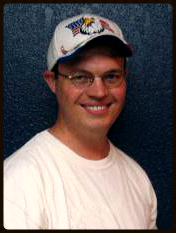 Mission Statement of Gregorian Enterprises, LLC
Gregory Gene Conrad (owner/manager of Gregorian Enterprises, LLC) provides media support such as radio commercial production, voice over capabilities, public speaking engagements and authorship. In particular these activities support but are not limited to furthering the understanding of individuals living with the effects of Obsessive-Compulsive Disorder (OCD).
!!!IN CELEBRATION OF DURIN'S DAY!!!
In celebration of Durin's Day, I will be releasing one chapter of The Hobbit each year on the dwarfish holiday. Out of respect for copyright, only one chapter will be kept up at a time. That is, coinciding with each release, I will also be taking down the previous chapter. This file will normally be found here (at the bottom of the home page) for roughly one month, after which time it will be moved to the bottom of the Voice-Over > Audio Reels web page.
The Hobbit - Chapter 01 (An Unexpected Party).mp3
OTHER NEW MULTIMEDIA CONTENT