As many of you know, I am the author of Fighting the War Against OCD: A Season in the Life of Gregory Gene Conrad. Last November, I had the opportunity to be interviewed about my book on TheAuthorsShow.com, an online podcast. (You can listen to that interview by clicking here.) Recently, I was selected by The Authors Show to compete in their "50 Great Writers You Should Be Reading" contest, where you vote for your favorite featured author.
To read an excerpt from the beginning of my book, please click here. To vote for me, please click here and place a check in the box next to my name. (If you wish to read the entries supplied by other authors, click here). Please note that each person is ONLY allowed ONE vote. Also, please DO NOT cast your vote on a shared/public computer, as voters are identified by the IP address of the computer submitting the vote.
I would greatly appreciate your vote, as the winner of the contest will receive a marketing and publicity package worth several thousands of dollars. More importantly, though, it will increase the public's awareness of misunderstood truths surrounding what OCD is and how to better overcome it. This will, in turn, improve the lives of those with OCD and the lives of those caring for someone with OCD.
VOTING ENDS OCTOBER 31, so please enter your vote AS SOON AS POSSIBLE…and then SPREAD THE WORD!!!
Thanks,
Gregory Gene Conrad

Gregory Gene Conrad has a background in acting and voice over. He has produced radio commercials in Arizona and New Mexico. He has authored an autobiography,
Fighting the War Against OCD: A Season in the Life of Gregory Gene Conrad
,
describing his experiences of daily living with Obsessive-Compulsive Disorder (OCD). His greatest desire is to increase the understanding of family members of individuals living with OCD to improve the lives of all involved. Gregory currently uses his talents to bless the lives of elderly patients at assisted living facilities by providing dramatic readings on a weekly basis from classical works. This effort provides tremendous cognitive stimulation, thus enhancing the quality of life for these individuals. Gregory has produced an audio version of his book and is looking to use his talents to augment the outreach of similar works.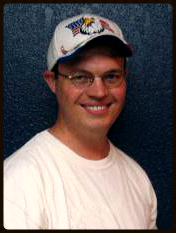 Mission Statement of Gregorian Enterprises, LLC
Gregory Gene Conrad (owner/manager of Gregorian Enterprises, LLC) provides media support such as radio commercial production, voice over capabilities, public speaking engagements and authorship. In particular these activities support but are not limited to furthering the understanding of individuals living with the effects of Obsessive-Compulsive Disorder (OCD).