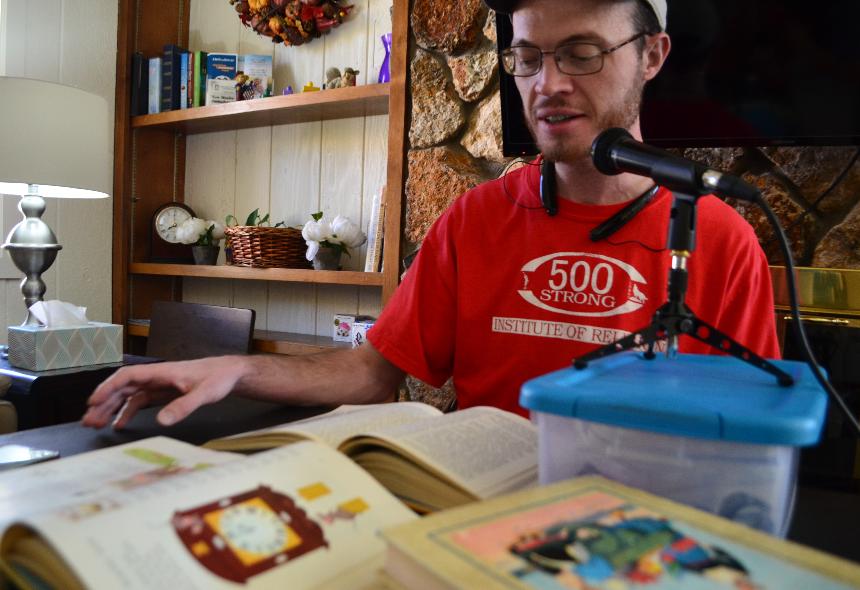 Gregory has professional experience in working with the elderly by providing dramatic reading entertainment. (This means that he reads with dramatic flair, often using different voices for the various characters in a story...although he may use one slightly dramatic voice when reading to seniors with dementia, who require a more soothing tone.) He generally reads traditional classics for seniors living in assisted living houses, while he generally reads short stories for seniors living in memory loss housing.
Gregory provides the first reading at a location for free (as a trial reading). These readings work best when the facility makes a real effort to put as many people in the room as possible. Subsequent readings cost $30.00. All readings last roughly half-an-hour and recur weekly, although scheduling can be adapted for some unique circumstances.
Below is a list of his current and previous clients, along with a list of the books that he's read from.
Beehive Homes
Elite Senior Care
Elmcroft Senior Living
Meadows Senior Care
Classic Stories

Treasure Island by Robert Louis Stevenson
The Arabian Nights by (Various Authors)
The Adventures of Tom Sawyer by
Mark Twain
Alice in Wonderland by Lewis Carroll
A Christmas Carol by Charles Dickens
How the Grinch Stole Christmas by Dr. Seuss
Short Story Collection by
(Various Authors)
[FOR MEMORY LOSS UNITS]

Folk and Fairy Tales
Great Events and Famous People
Happy Hours in Storyland
Nursery Favorites Old and New
Stories and Songs from Many Lands
Before performing paid dramatic readings, I started out doing the following unpaid dramatic readings for the following groups:
Novels
The Hobbit by J.R.R. Tolkien
The Magician's Nephew by C.S. Lewis
The Lion, the Witch, and the Wardrobe by C.S. Lewis

Short Stories
The Cemetery Path by Leo Rosten
The Tell-Tale Heart by Edgar Alan Poe
The Night Before Christmas by Clement Clarke Moore
The Headless Horseman by Kay Starr